 Online immigration procedures: feedback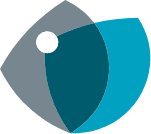 In 2017, the French government has taken the decision to gradually dematerialize immigration procedures. Procedures dematerialized in 2021 have led to some problems related to file processing times or application filings. After several weeks of experimentation, it is time to give feedback on the improvements observed by our experts as well as on the difficulties that persist on the new online platform.
Simpler and faster procedures
Work permit applications
Since work permit applications have been digitalized, much progress has been observed. New features are regularly added to improve the platform. Compared to applications made at the prefecture which took several months to be processed, it is only a few weeks for online applications. In addition, the number of supporting documents required to submit these applications has been significantly reduced.
Applications for residence permits
These applications have also been simplified and can now be submitted more easily. The platform makes it possible to lighten the procedures for submitting applications, which no longer have to be sent by post.
The procedures are faster. Indeed, applicants first receive an "attestation of filing" and are then given a "confirmation of favorable decision", which replaces the former temporary residence permit.
Some applicants needs to go to the prefecture for the biometrics (it seems that is for renewals only).
Persistent difficulties
The online platform is still experiencing some setbacks. Difficulties arise for unusual applications because the administration lacks practical knowledge in these situations. For example, even though they belong to the talent passport status, some applications cannot be submitted online. In these cases, it is necessary to refer to the usual procedures at the prefecture.
In addition, in some situations, additional documents may be requested. This can block the status of the application, delaying its processing and validation.
In general, the online procedures are relatively smooth. We can see improvements over the weeks, especially concerning family residence permit applications and changes of status. However, some features are still being improved.
Any projects? We stand alongside you in order to facilitate the mobility of your employees to France or to any other country.