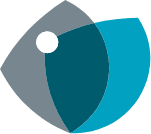 The ITAMA company (hereinafter referred to as "ITAMA MOBILITY", "we" or "us") attaches great importance to the protection and respect of your privacy.
ITAMA is committed to processing your Personal Data in compliance with the applicable laws and regulations, and in particular the Law No. 78-17 of January 6, 1978 relating to data processing, files and freedoms (hereinafter the "Data Protection Act"), and Regulation (EU) 2016/679 of the European Parliament and of the Council of April 27, 2016 on the protection of individuals with regard to the processing of personal data and on the free movement of such data (RGPD).
By using the website www.itama-mobility.com, you consent to the collection and use of your personal data (hereinafter "Personal Data" or "Data") in the manner described in this Privacy Policy.
WHAT PERSONAL DATA DO WE COLLECT?
Personal Data is data that can identify you either directly (data such as your first and last name allow you to be identified immediately) or indirectly (data such as your telephone number or your contract number allow you to be identified indirectly).
During our interactions, we may collect various data:
identification data (name, first name, e-mail address…) ;
professional data (company, function…);
geolocation data, in particular your IP address;
information relating to navigation and behavior on our websites.
WHEN DO WE COLLECT YOUR PERSONAL DATA AND FOR WHAT USE AND LEGAL BASIS?
2.1. When you submit a contact request via our Websites
When you submit a contact request via our Websites, we ask for your first and last name, email address and telephone number.
We use this information to respond to your inquiry, including providing you with any requested information about our services. We may also contact you several times after your contact request in order to follow up on your inquiry. We will do so based on our legitimate interest in providing accurate information before and after a sale or contact inquiry.
2.2. When you sign up to receive our newsletter
When you sign up to receive our newsletter, we ask for your name and email address.
By signing up for our newsletter, you are giving us your consent to receive information about our products, services and other information that we think may be of interest to you.
You may withdraw your consent at any time and we will stop sending you our newsletter.
Your information is retained for as long as you consent to receive our newsletter.
2.3. When you send us your application
When you send us your application by email, you may be contacted by our human resources department to follow up on your application.
Your CV and contact information will be kept and used for a period of time in accordance with current legislation, i.e. 24 months.
If you do not want your data to be kept during this period, you can let us know (article 9 Contacts) and we will take your request into account.
2.4. When browsing our Websites
When you visit our Websites, server logs are stored. The storage of these logs is legal if the user is informed that the logging system has been set up and that the data stored is only used to guarantee the security of the system and the detection of anomalies.
In addition, we place and read cookies as described in section 6 below.
We may also make use of web beacons.
2.5. Legal basis for processing
The legal basis for the processing is the legitimate interest of ITAMA to ensure the proper functioning and security of the Sites, as well as to evaluate its audience.
This processing is also based on ITAMA's legitimate interest in developing its relations with its customers, prospects and partners.
ITAMA may also use your Data for communication purposes to send newsletters, information, and invitations to events and conferences.
TO WHOM DO WE DISCLOSE YOUR PERSONAL DATA?
Your personal data will not be passed on to third parties.
HOW AND WHERE IS YOUR DATA TRANSFERRED?
As a general rule, we keep your personal data within the European Union. However, to the extent that, for example, some of our service providers are located in countries outside the European Union ("Third Countries"), we transfer some of your personal data to Third Countries. This may be the case in particular to Third Countries for which the European Commission has not taken an "adequate protection" decision. In such a case, we ensure that the transfer is made in compliance with the applicable regulations and guarantees a sufficient level of protection of the privacy and fundamental rights of individuals.
In this context, transfers of Personal Data are governed by a data transfer agreement based on the European Commission's Standard Contractual Clauses.
YOUR RIGHTS
In accordance with applicable law, you have the rights of access and rectification, which allow you to rectify, complete, update or delete your Personal Data that are inaccurate, incomplete, or outdated, as well as the rights to request the limitation of processing, and to object on legitimate grounds to the processing of your Personal Data.
You may also, at any time and without cause, object to the processing of your Personal Data for communication purposes.
These rights can be exercised by writing to ITAMA and/or sending an e-mail to the addresses indicated in point 9 below.
You are informed that you may at any time file a complaint with the CNIL (3 Place de Fontenoy, 75007 Paris).
COOKIES AND SIMILAR TECHNOLOGIES
6.1 What is a cookie?
A cookie is a small file that websites place on your computer's hard drive when you first visit them.
The cookie contains a unique code that can be used to recognize your browser during your visit to the website ("session cookie") or on future repeated visits ("permanent cookie"). Cookies may be placed by the server of the website you are visiting or by partners with whom that website collaborates. A website's server can only read the cookies it has set; it does not have access to any other information on your computer or mobile device. Cookies are stored on your computer or mobile device in your browser's directory. The contents of a cookie typically consist of the name of the server that placed the cookie, an expiration date and a unique encrypted code.
6.2 WHAT ARE COOKIES USED FOR?
With a cookie, our Websites can recognize you while preserving your anonymity. The website learns your preferences and automatically adapts to your wishes. But this information is in no way linked to your name or identity.
Cookies can also be used to make the content of a website or the advertising on that website more targeted to the visitor.
6.3 WHAT TYPES OF COOKIES ARE USED?
– Performance cookies
We automatically collect certain information about your computer hardware and software. This information may include: your IP address, browser type, domain names, Internet Service Provider (ISP), files viewed on our site (e.g. HTML pages, images, etc.), operating system, clickstream data, access times and referring web site addresses.
This information is used by ITAMA to maintain the quality of its services and to obtain general statistics on the use of the Web Sites. For these purposes, we combine this automatically collected data with Personal Information such as name, e-mail address and telephone number.
6.4 HOW TO REFUSE OR DELETE COOKIES?
In your browser settings, you have the option to refuse the installation of cookies. You can delete cookies already installed on your computer or mobile device at any time.
LINKS TO OTHER WEBSITES AND SOCIAL NETWORKS
Our Sites may occasionally contain links to the websites of our partners or third-party companies. Please note that these websites have their own privacy policies and that we are not responsible for the use made by these websites of the information collected when you click on these links. We encourage you to review the privacy policies of these sites before you submit your personal information to them.
CHANGES TO OUR PRIVACY POLICY
We may make changes and corrections to this Privacy Policy from time to time. If we believe that these changes are material, we will notify you by posting the changes on this site, or by sending you an email or message regarding the changes.
We will also give you the opportunity to agree to such material changes. The changes will be effective upon notification and acceptance by you, which may be given by your continued use of the site after the changes take effect.
CONTACT
If you have any questions about this Privacy Policy or any requests relating to your personal data, you can contact us by
sending an e-mail to contact@itama-mobility.com
or by sending us a letter to the following address ITAMA – 28 rue Barodet, 69004 Lyon