 Last updates on Talent Passport – European Blue Card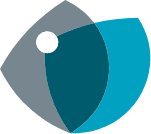 To make Europe more attractive to highly skilled foreign talent, new conditions for granting the European Blue Card Talent Passport status will be put in place.
A European directive signed on October 20, 2021 will guide the legislation of Member States in terms of qualified immigration. This directive must be transposed into French law by November 18, 2023 at the latest. What are the stakes of this directive and the new conditions for granting it?
European Blue Card Talent Passport: a demographic challenge for the EU
Between 2016 and 2070, the number of people of working age in the EU will decrease by 12%. Increasing the number of beneficiaries of the European Blue Card (EBC) Talent Passport status is one way to offset this future decline by stimulating immigration. Apart from this issue,attracting highly qualified workers from third countries also contributes to enhancing the image of the EU.
This new directive concerns most sectors, but especially those of health and technology, which are affected by a shortage of labor.
An economic challenge for France
This lack of attractiveness also concerns France, where actions have already been put in place since the beginning of the 2010s (and have been intensified over the last 5 years).
For the executive, bringing in foreign employees or investors is a real ambition. The objective is to "attract companies to invest in France, to make them choose France". This program is supported by the recommendations of the Conseil d'Analyse Économique (CAE), which points out that qualified immigration is a boost for growth and productivity.
To carry out this project, it is necessary to promote and simplify immigration procedures in order to stimulate the arrival of foreign employees in the country. The new conditions for issuing CBE status could meet this need.
 What are the new eligibility conditions for the European Blue Card Talent Passport?
Updated criteria
While the minimum duration of work contracts will be reduced from 12 to 6 months, the salary threshold will also be redefined. It can now be between 1 and 1.6 times the average gross annual salary (compared to 1.5 times currently). Eligibility for the EBC will also be extended to highly skilled talent with international protection. This eligibility criterion will be valid in the state where they enjoy such protection as well as in other Member States.
Refusal criteria modified
Eligibility for this European scheme will consider the employment situation. In case of instability of the labor market (e.g. high unemployment), the hiring of European or foreign employees already legally present on the soil of a member state will be given priority. In this situation, the applications of newcomers to the EBC status will be refused.
The situation of the company is also one of the criteria to be considered. Applications for EBC status will be rejected if the company has been in breach and/or has already been sanctioned in relation to its legal and fiscal situation.
Validity of the residence permit changes
The minimum duration of the CBE title will systematically increase to 2 years (compared to 1 to 4 years currently), even for permanent contracts. As far as fixed-term contracts are concerned, the validity of the title will be equal to the duration of the contract + 3 months. However, it cannot exceed a total of 24 months.
For example, a 12-month fixed-term contract will entitle the holder to a 15-month permit. On the other hand, a 24-month contract will only entitle the holder to a 24-month permit.
Simplified procedures
For approved employers, the procedure for obtaining residence permits will be simplified. Replies will be issued within 30 days, compared to 90 days at present.
Intra-EU mobility and long-term resident status
Within one month of arriving in France, holders of an EBC issued by another Member State where they have worked for at least 12 months in a row (compared to 18 months today), will be allowed to apply for its French equivalent.
To obtain long-term EU resident status (residence card valid for 10 years), 5 years of residence and work within the EU are required. However, the European directive of October 2021 will allow these five years to be accumulated through periods of residence in different member states. The nationals concerned will nevertheless have to prove two years of continuous legal residence in the country where they apply.
The European directive concerning the CBE talent passport aims to make it easier to obtain this status within the member states. Like each of them, France has until November 2023 to transpose this directive into its national law. Each country is therefore free to choose the means to achieve this European objective in accordance with its own legislation.
Any projects? We stand alongside you in order to facilitate the mobility of your employees to France or to any other country.
Sources :
https://fr.euronews.com/2021/09/15/l-ue-veut-attirer-les-travailleurs-hautement-qualifies-du-monde-entier