 Dematerialization of immigration's procedures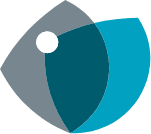 The processing times for applications for residence permits or access to French nationality are extremely long. Prefectures are overloaded, and requests have increased significantly since the Covid-19 health crisis. The French authorities have therefore decided the gradual dematerialization of immigration's procedures. The first procedures to be dematerialized are student residence permit applications and work permit applications for foreign employees.
Which procedures?
First of all, applications for residence permits have been dematerialized, whether they are for first applications or renewal applications.
Applicants for a residence permit can now:
Open an account on the portal and follow the entire residence permit application procedure;
Add documents requested on the platform;
Make an appointment to receive the permit and the fingerprinting.
The application for a residence permit will automatically be linked to the one that was submitted to the Consulate for the visa application.
If the file is incomplete, a notification is sent, and the employee has 15 days to submit additional or missing documents. If the file is complete, a certificate of extension of rights is sent to the employee, which replaces the "récépissé" (temporary document while the residence permit is created).
If the application is complete, a certificate of approval is sent to the employee while waiting for the document to be issued.
On the platform, it is also possible:
To complete files;
To make appointments;
To contact the administration.
As far as online appointments are concerned, many difficulties arise because there are too many requests, causing the platform to be saturated and time slots to be unavailable.
Please note that not all prefectures use this platform in the same way. It is necessary to find out in advance whether they use it in its entirety (submission and follow-up of applications) or only for the request for a receipt or the completion of an application.
This process is new and needs to be tested before it can be extended to all other categories of residence permit applications.
Not yet dematerialized:
Although a large number of immigration procedures are currently in the process of being dematerialized, some of them are still not.
ICT (Intra-Corporate Transfer) applications, whether for a first application or a renewal application, cannot be made online at the moment. Applications for a change of status are not yet included either.
Controversial Dematerialization?
First of all, dematerialization of immigration's procedures can create discrimination against people who do not have access to the Internet. In addition, they can be detrimental to people in an emergency because of the time slots available that are too far away. Finally, the complicated online appointments and the regular bugs make it impossible for foreigners to get an appointment. The only solution for them is to go to court.
This is why the decision of November 27, 2019 rendered by the Conseil d'Etat reminded that these dematerialized procedures should remain an option to facilitate certain procedures and not become an obligation.
Any professional immigration project? We are at your side to facilitate the mobility of your employees to France or to any other country.