 Which countries are exempt from the Schengen visa requirement?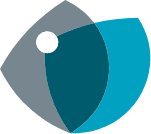 INFO : this article will be updated as the list set by Regulation 2018/1806 (unchanged since 2018) evolves.
Focus on the Schengen visa
The Schengen visa is a short stay visa. It allows non-EU nationals to stay in France or in any other country of the Schengen area (see list below), for a maximum of 3 months (90 days per 180 days).
It may be granted for the following reasons:
Business travel (business visa)
Tourism
Family visit
Short training and internship
Paid mission subject to obtaining a work permit
The 26 member nationalities of the Schengen area are exempt from visa requirements
Any citizen or holder of a residence permit from one of the following countries can travel without a visa in all the EU/Schengen area.
 Member countries of the Schengen area:
List of 64 non-EU countries exempted from Schengen visa
Thanks to bilateral agreements with the EU, Foreign nationals, citizens of some non-EU countries, are also exempt from visa requirements for short stays.
Regulation 2018/1806 sets out the list of these territories. Therefore, citizens of these countries do not need a visa to travel within the Schengen area (within the limit of a trip of less than 3 months).
Countries exempt from Schengen visa:
To learn more about the Schengen short stay visa, click here.
 Any international mobility project in France ? We are at your side to facilitate the mobility of any foreign employee to France or the EU.