 Teleworking: the golden countries are changing the game!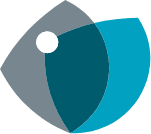 The Covid-19 health crisis has been provoking profound changes for over a year now. Teleworking, which was already applied in some companies, has now spread all over the world. Since then, many employees working remotely have moved abroad potentially for a long time.
Golden countries: the new Eldorado
This new trend is pushing attractive countries to launch intensive communication campaigns to encourage employees to come and telework in their country. These "golden countries" such as Greece, Tanzania or Mauritius have a great interest in luring in foreign employees on a long-term basis. Indeed, teleworking expatriates represent an opportunity because of their way of life and their consumption habits. They allow these countries, which have been heavily impacted by the Covid-19 crisis, to revive their economy.
Some, like Barbados, Bermuda, or Costa Rica, even offer long term visas (a.k.a  "Nomad VISA").
In addition to visa offers, many travel agencies now offer travel packages with accommodation, high-speed WIFI and language courses included. Other concepts are also emerging, such as co-living, which combines coworking and shared accommodation.
Seizing the opportunity, some companies are promoting a new digital nomadism. They offer employees and employers support for all administrative formalities. These companies offer to accompany employees in obtaining their visa, subscribing to insurance, opening a bank account, or finding accommodation.
Southern countries VS Northern countries
This new wave of telework abroad is creating two distinct worlds: the countries of the South, trying to attract a maximum of foreign employees, and the countries of the North, trying to keep their teleworkers on their territory.
Nevertheless, this new practice raises legal questions. It puts employers in unprecedented situations.
What does the legislation say?
There is no law that forbids an employee to telework abroad, but the French Labor Code does not mention telework from an international perspective. No particular change is expected. Therefore, the rules applicable to labor law and social security law continue to be applied normally.
In addition, it is important to check the immigration procedures in the host country. As for taxes, it is important to check if any bilateral agreement exist.
A not-so-good idea?
The employer has a health and safety obligation towards the employee. This obligation remains the same whether the employee works at the office or from any other place. This last element can be a deterrent because it can generate additional costs for the employer. Indeed, if the employee must travel for a professional appointment or if he must come back to the office in a hurry, it is up to the employer to pay travel expenses.
Concerning the employee's health, several questions arise concerning work accidents and sick leave, because depending on the country of telework, insurance does not work in the same way. It would therefore also be up to the employer to take care of these costs.
In summary, teleworking in the golden countries is very popular because these countries are attractive because of their climate and beautiful landscapes. On one hand, employees are are tempted to prepare their departure. Employers, on the other hand, are skeptical and do not seem convinced by this idea. It is therefore essential to be aware of all the formalities and to discuss them with your employer before making any decision.
Any projects? We stand alongside you in order to facilitate the mobility of your employees to France or to any other country.