 EU Health Pass progressively implemented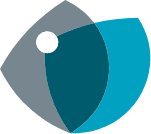 On March 17th, Ursula von der Leyen, president of the European commission, announced their plan to implement a Health Pass across the EU. It is on track for use from mid-June. Several countries have already decided to adopt this passport, including Iceland, Denmark, Sweden and Greece.
What form will this Health Pass take?
The "digital green certificate", also known as Health Pass, will be a QR code (which can be shown or printed). Regardless of the means of transport used, people will have to show their QR code during controls in EU member states. It will show that the holder is immune to, or has tested negative for, Covid-19, either due to having had the illness already, through vaccination, or a very recent negative test.
This Health Pass aims to limit contamination and facilitates travel within the EU. The members of the Schengen area which are not part of the EU (Norway, Switzerland, Iceland, Liechtenstein) will also implement this pass.
What about France?
In France, this Health Pass will not be necessary to access restaurants, cafés or cinemas. However, this EU Health Pass will be progressively implemented at the borders, to exempt holders from free movement restrictions in Europe.
This "digital green certificate" will be used in crowded places such as festivals, stadiums, or fairs. Even if the Parliament will be consulted on this French "digital green certificate", it should be launched on June 9th. Foreigners from outside of the EU will have to possess another "Health pass" in addition to this "European health certificate".
Health Pass: a contested project
Launching this pass is controversial because it discriminates people without access to vaccines, is ephemeral, or inaccurate. It can be seen as an obligation to be vaccinated.
Be careful not to confuse the Health Pass with the Vaccination Certificate. The latter only attests that the holder has received the vaccine, however, Health Pass shows that holders have tested negative, are vaccinated, or have recently recovered from COVID-19. As for the "pass sanitaire", this is a concept presented by Emmanuel Macron which will only be valid in France.
Any projects? We stand alongside you in order to facilitate the mobility of your employees to France or to any other country.