 What are you entitled to do with a business visa in France?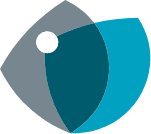 Depending on the purpose of travel (tourism, business, family etc.) and the length of stay (either more or less than 3 months), there are different types of visa.
Visas can be classified into two categories: the Uniform Schengen Visa, which is valid throughout the Schengen Area, and the Long-Stay Visa, which is only valid in French territory and allows the issuance of French Resident Permits.
The Uniform Schengen Visa
The Business Visa falls under the scope of the Uniform Schengen Visa. Such visas enable one to enter the territories of all countries located within the Schengen Area. They are identical types, regardless of the Embassy or Consulate they are issued.
As a reminder, the Schengen Area consists of 26 countries: 22 European Union Countries (not including Bulgaria, Romania, Croatia, United Kingdom, Ireland, and Cyprus) and 4 non-EU countries, which include Iceland, Liechtenstein, Norway, and Switzerland.
The Transit Visa does not provide access to long-term stay and is only valid for a one-time entry into the Schengen Area. The Transit Visa can be distinguished from short-term visas, which allow one to remain in the Schengen area for a period of up to 90 days within a 180-day period. These are referred to as short-stay "C" visas.
The Short-Stay "C" Visa
The Business Visa is equivalent to a short-stay type "C" visa and allows the entry of foreign nationals into the Schengen Area, which can consist of one uninterrupted stay or several short stays, for business purposes only (see below).
Like any uniform document, the Short-Stay Schengen Visa may be issued by the consulate of any signatory states of the Schengen Agreement.
"Business Visa" and restrictions
A business visa does not provide the right to work in France or in the Schengen Area. However, a business visa does allow one to attending business meetings, appointments, and trade shows.
The overall duration of one's stay shall not exceed 90 days per period of 180 days, as of the date of the first entry into France (or another Schengen State).
In some cases, the "C" Visa may have a one-year validity (e.g. valid as of June 1, 2018 to May 31, 2019) but this shall not alter the maximum length of the authorized stay, which corresponds to 90 days per period of 180 days.
The Schengen calculator is a tool to simplify the calculations.
Any projects? We stand alongside you in order to facilitate the mobility of your employees to France or to any other country.