 Travel : what are the necessary documents for foreign minors residing in France ?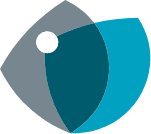 Minors residing in France are not subject to Resident Permit requirements. In order to facilitate their travels outside France, the latter must however be able to prove they are legally residing on French territory.
In the absence of such document and when crossing the border, children may be prevented from returning to France, even though their parents hold a valid French Resident Permit.
Hence the need for documents which enable to prove the identity of the minor and which exempt them from the visa requirement when returning to France.
2 different possibilities for travel documents : the "TIR" or the "DCEM"
The Travel Document for Foreign Minor (DCEM) or the Republican Identity Document (TIR) allow foreign children under 18 residing in France to return after a travel abroad, without the need for a visa.
The TIR shall be issued to foreign minors born in France,
The DCEM shall be issued to foreign minors born outside of France.
Both of these documents are valid for 5 years and must be accompanied by a valid travel document (in most cases, a passport), each time minors travel outside France.
NB : a current bill is aiming at simplifying this status: the DCEM would then be the only document issued to all foreign minors, regardless of their country of birth.
How to obtain documents
By providing some supporting documentation, the child's legal guardian must submit the application to the competent prefecture or sous-préfecture (Administrative center).
Such document is valid for 5 years and is renewable.
For more information, please visit the French government website.
Any projects? We stand alongside you in order to facilitate the mobility of your employees to France or to any other country.