 France-India partnership agreement comes to effect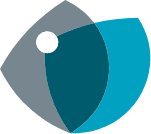 The partnership agreement for migration and mobility signed on March 10, 2018 between France and India came into effect into force in October 2021. This France-India partnership is a positive response to the labor shortage in certain fields of activity in France. This agreement is part of the development of cooperation on free movement of people and the fight against illegal immigration and should boost mobility from India to France.
India: land of highly qualified profiles
India has many students and employees with skills that are highly sought after in France, particularly in the IT sector. This Franco-Indian partnership agreement could be a solution to the labor shortage in this field.
Nevertheless, when it comes to labour immigration, the main destination for Indian nationals is the United States. By facilitating the issuance of short- and long-term visas and the mobility of Indian students, trainees and employees, France is trying to curb this trend.
This agreement shows how important it is for France to develop its attractiveness in India. The primary motivation for this desire is obviously the shortage of IT workers. It also reflects the desire to attract highly qualified Indian talent in engineering and other scientific fields.
Franco-Indian Partnership Agreement for Migration and Mobility: Main measures in France
Issuance of circulation visas eased
The issuance of short-stay multiple entry visas (maximum stay of 90 days per 6-month period, validity from 1 to 5 years) is now facilitated for certain profiles, namely: businessmen, academics, scientists, researchers, intellectuals, experts, and specialists. Article 2 of the agreement adds that this visa commits them to actively participate in economic, commercial, academic, scientific, and cultural relations between France and India. It highlights France's intention to maintain and perpetuate its relations with India.
Facilitation of the issuance of the long-stay visa – "Passeport Talent – Salarié en Mission"
The issuance of the long-stay visa "Passeport Talent – Salarié en Mission" is now facilitated. In order to obtain this visa, the applicant must prove that they earn at least 1.5 times the french minimum salary in France, as opposed to the 1.8 times usually required by the CESEDA.
Development of student and trainee mobility
In general, foreign students obtain a temporary residence permit for one year, which cannot be renewed, after their studies. The activities of the organization "Campus France" aim to develop the mobility of students and trainees. To do so, the temporary residence permit of Indian students can be renewed. Exceptionally, their validity period is extended to 2 years. This additional year makes it easier for Indian nationals who already graduated in France to find a job.
Implementation of the "young professionals" scheme to increase mobility from India to France
This scheme is aimed at young people aged between 18 and 35 who are newcomers to France, or already in the workforce, wishing to improve their career prospects through work experience. An annual quota of 500 Indian students is planned under this arrangement. Students who are accepted under this scheme receive a long-stay visa, valid for a maximum of 12 months.
Mobility between France and India: a long-term project
All these measures illustrate the desire to arouse India's interest in France and to make relations between the two countries more permanent. In a world where the leadership of the IT sector is increasingly strong, securing talent in this field has become a strategic choice.
The information in this publication has been extracted from:
– From Decree No. 2021-1321 of October 11, 2021 publishing the Partnership Agreement for Migration and Mobility between the Government of the French Republic and the Government of the Republic of India (together with four annexes and a note verbale), signed in New Delhi on March 10, 2018
– From the article that appeared on Editions Legislative on November 2, 2021, accessible here.
Any plans? We are at your side to facilitate employee mobility to France or any other country.