 British employees: continuing to work in France after Brexit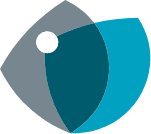 Before Brexit, many British nationals were in the habit of commuting to and from France for work. Some had established ties in France and even bought a flat or house. However, the implementation of Brexit imposes new rules since January 1st 2021, while many companies still need to send their British employees to France in the same way.
Do British employees need a visa or residence permit to come and work in France? How do they stay legal? ITAMA tells you all about it!
Commuting
Commuting refers to frequent and regular return trips between the country of residence and another country for professional purposes. The length of stay must be less than 90 days per 180-day period.
In this situation, British nationals do not need a visa. However, they are required to obtain a seconded employee work permit ("salarié détaché") for intra-group mobility. The employee is still subject to the British social security contributions system.
The British employee works in France on a long-stay basis
The rules differ if the British employee plans to stay in France for more than 90 days out of a 180-day period. In this case, they will have to enter France with a long-stay visa and obtain a residence permit. British nationals are subject to the rules applicable to non-Schengen countries, as the United Kingdom isn't part of the European Union anymore since Brexit. The type of residence permit required will depend on the employee's specific situation, and there are various solutions (intra-group mobility, service provider, highly qualified executive , etc.).
Specific situation : remote working
There is a third case scenario: a long stay (more than 90 days over a 180-day period) for people in full-remote. Unlike Spain or Germany, France does not offer a "nomad visa". British nationals can simply opt for a "visitor" visa, valid for one year and renewable. This solution is currently accepted by most French consulates, until a nomad visa is created. This visa does not allow you to establish professional relations in France, or to study or set up a business there. In addition, home offices are compulsory. It is forbidden to rent offices or make business purchases. In short, an English national working remotely must remain home. Finally, it is not possible to benefit from social security in France.
Need some guidance? Contact us now!