 Asylum and Immigration Act: the latest updates on business immigration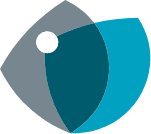 The latest provisions of the Asylum and Immigration Act came into force on March 1, 2019, and the main changes concerning business immigration were discussed in our previous article. 2 months after its implementation, an update is required!
Below are some clarifications and new features identified by ITAMA consultants.
1 – OFII Stickers
Due to the dematerialization of declarations of residence and date of entry into the territory, the OFII stickers are no longer affixed to the applicants' passports. It is therefore no longer necessary to go to the OFII for such formality only, which is relating to the medical visit and/or enforceable signature of the Republican Integration Contract depending on the immigration statuses.
2 – Removal of the TIR and Simplification of the DCEM
The TIR has been removed, and as a consequence, foreign minors born in France may now apply for a DCEM. As a reminder, the validity of the DCEM is now modelled on the validity period of the Parent's resident permit, of which the expiry date is the furthest without being less than 12 months.
3 – Extension of the Legal Effects of the Multi-Annual Resident Permits
4-year multi-annual resident permits about to expire will have their effects and rights extended for a period of 3 months. Warning: it is necessary to have submitted a renewal application at the préfecture before the expiry.
During such periods, foreign nationals shall retain all of their social rights and those attached to the resident permit, which acts as proof of their legal residency in France.
4 –   Automatic issuance of a Temporary Resident Permit (APS) for first-residency applications under the « Talent Passport » category
In addition to the receipt of residency application, a 6-month temporary resident permitshall be consistently issued to foreign nationals – coming from abroad – and holders of a "Talent Passport" long-stay visa.
That APS allows their holder to travel outside France, while their resident permit application is being processed.
5 – Amendments relating to the issuance of the « Visitor » resident permit
Often diverted from its original motive (to visit France), 2 new conditions have restricted the issuance of the "Visitor" resident permit.
From now on, applicants must:
Be in possession of a health insurance which covers the entire duration of their stay (including renewal applications)
Having sufficient personal resources at least equivalent to net French minimum wage (SMIC). Social benefits and government allowances are excluded from the calculation of those resources.
Any projects? We stand alongside you in order to facilitate the mobility of your employees to France or to any other country.